Lecture series in summer 2022
30. March 2022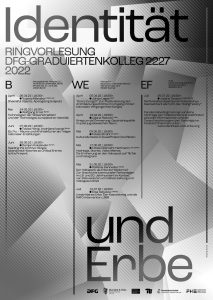 The conflicts concerning cultural heritage in Bosnia, Kosovo and Macedonia are in the focus of this lecture series. The politics of history around architectures, monuments, urban planning and archives in the region of former Yugoslavia are shaped by the memories of the socialist heritage, its national prehistories and the interventions of NATO in the 1990s.
Furthermore, our guests will talk about the technologies of knowledge tradition, Congo's colonial past, the memory of the Holocaust in social media and the appropriation of history in re-enactments. All lectures are open to the public.
Find more information about our guests and the lecture topics.